A larger kitchen often functions as the family dining room too, and with lots of space you can really make it your own. The heart of your home should be welcoming, warm and comfortable, and it is easy to create this ideal with the right kitchen pieces. From the kitchen units to the shelving, the pieces that you choose for this room can really make or break the style.
The thing with kitchen furniture and other bits and bobs, is that the pieces that you use have to be above all practical since this is a room that you use every day and that you can't afford to utilise precious space with vaguely useful items. Luckily, kitchen pieces are designed with a purpose and nowadays many of them are incredibly beautiful that any house proud person would love to have in their kitchen. Find out some of the most lovely kitchen pieces that are also affordable right here.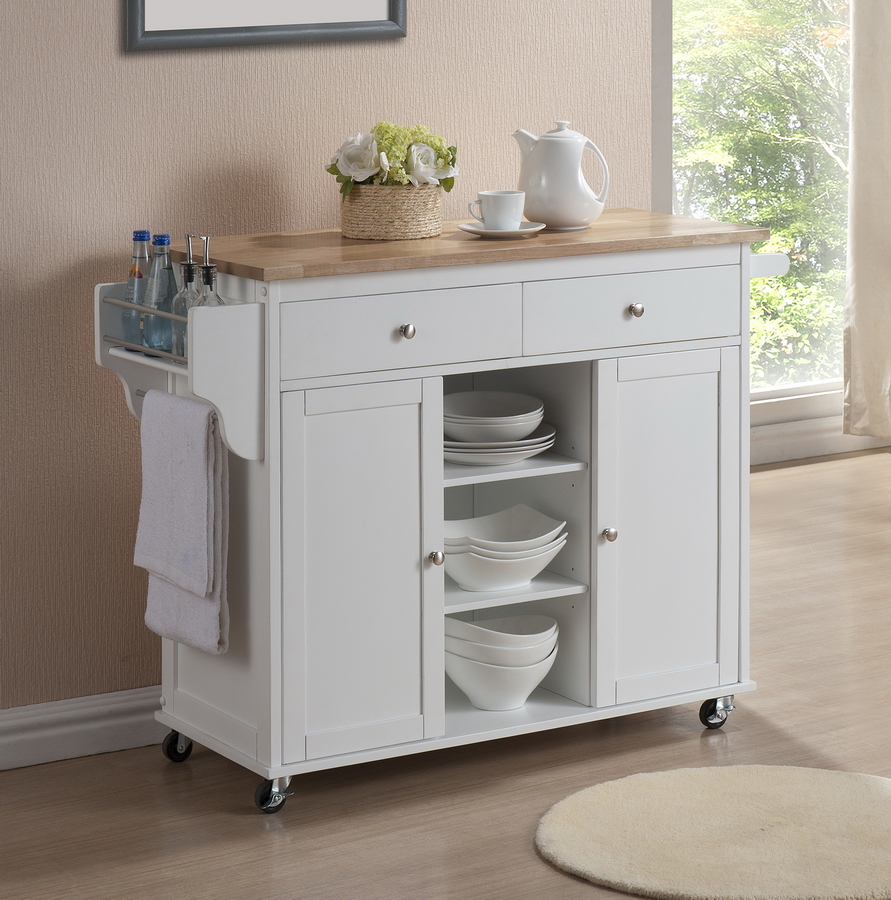 The kitchen island is one of those pieces that are always present when you search for images of beautiful and stylish kitchens, and it's not hard to see why. They are incredibly practical, give you extra work and storage space, can double up as a dining area, and will give you a style that would be at home on a cookery show. And the good news is, that as they have grown in popularity, their prices have become more competitive and their styles more numerous, meaning that you can pick one to match your kitchen. In fact, if you are considering buying a new kitchen unit, then you can always choose the island option too. For a stand-alone, portable and stylish kitchen island with a bit of retro chic, this simple white one from Ebay(!) is ideal.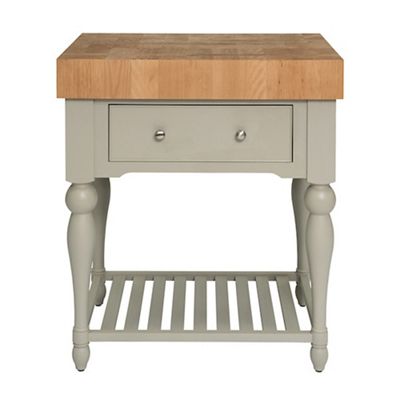 For the smaller version of the kitchen island, why not invest in an old-fashioned butcher's block? These practical table/storage units are perfect even for a small kitchen, since they will give you just that little bit more surface space for food preparation, as well as more storage space which is really accessible. Aside from their usefulness, and handy compact size, a butcher's block will also give your kitchen a quaintly chic old-fashioned vibe of a cosy country kitchen. For the full effect, you can always hang some (non-sharp) kitchen utensils above it. The lovely butcher's block above comes from high street Debenhams.
Another practical addition to a new kitchen is a vertical radiator. These are ideal for smaller kitchens with limited wall space or larger kitchens which need a bit of extra heat to heat the full room. Over the past decade, the designer radiator market has boomed. With a large variety of stylish, contemporary and traditional radiators now a available, what ever the style of your new kitchen, you will be able to find one that complements your theme nicely. Trade Radiators have a particularly good selection of designer radiators at very reasonable prices.
Finally for another supremely useful piece from Debenhams that could easily double up as a faux butcher's block is this brilliant table and two stool set. With the stools stacking neatly under the table, even in the tiniest of flats you can enjoy a small dining table that is both chic and handy. The classic wood finish will go with any kitchen décor and helps to make this nifty kitchen furniture set a great buy! You could always paint it to better match your décor anyway, and the extra surface area will always come in handy.
Notice anything unique about the photo above? It might come to your surprise that all of the materials used for the design of this kitchen was in-fact put together with recycled old office equipment. The base of this room (worktops, cupboards) were all used before, although after a paint job and the inclusion of updated modern lighting, flooring and the addition of other ornaments around the room has made it look very natural as the finished product. The materials for this construction were bought by Gazelle, then refurbished by members of their staff. If you are looking for a unique kitchen interior design, think outside the box. In terms of budget we'd highly recommend the use of re-purposing used secondhand office desks, among other furniture to create something you can't buy.